License & Certificate
ASBESTOS REMOVAL TRAINING CERTIFICATE
Actual Builder representatives have participated and completed the asbestos removal training programme conducted by Alliance safety Management Services Sdn. Bhd. , these training are essential to meet the standards and covering all safety and technical subjects outlined by the Occupational Safety and Health and Administration regulations.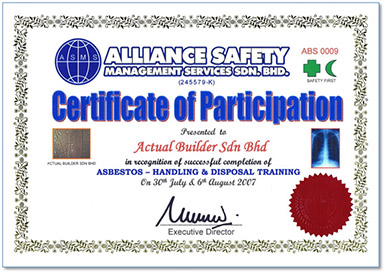 PETRONAS CARIGALI LICENSE
Actual Builder has been supplying equipments and providing manpower services for Petronas Carigali Malaysia Oil and Gas project since 2006.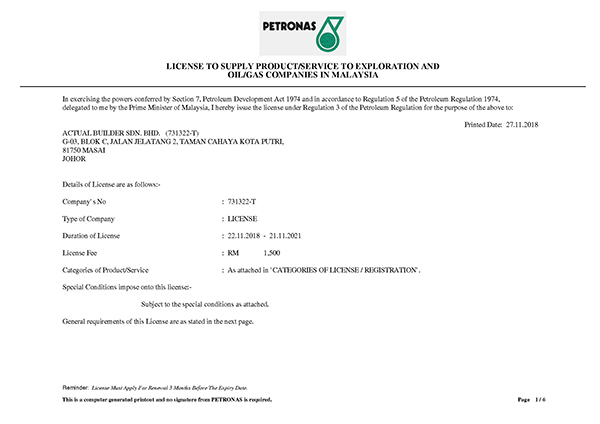 PENDAFTARAN KEMENTERIAN KEWANGAN MALAYSIA
With registration for MOF Licence Treasury Registrations, Actual Builder is legitimate to participate in Government & Semi - Government Agencies Tenders and Government Contracts and to supply contract workers.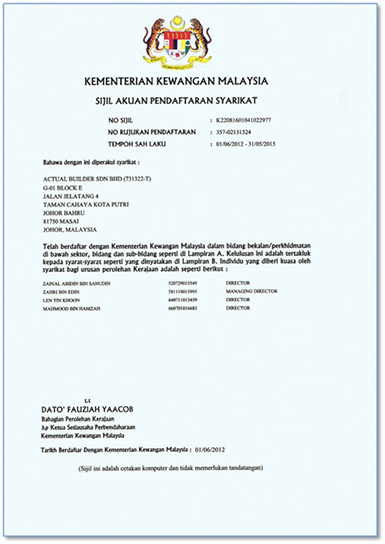 REGISTRATION OF MMHE CONTRACTOR
Ours renewal and approved registration with Malaysia Marine Heavy Engineering (MMHE) as a contractor with validity period from November 2012 to November 2014 authorized us to continue providing services and operation for MMHEs' project in MMHE Fabrication yard.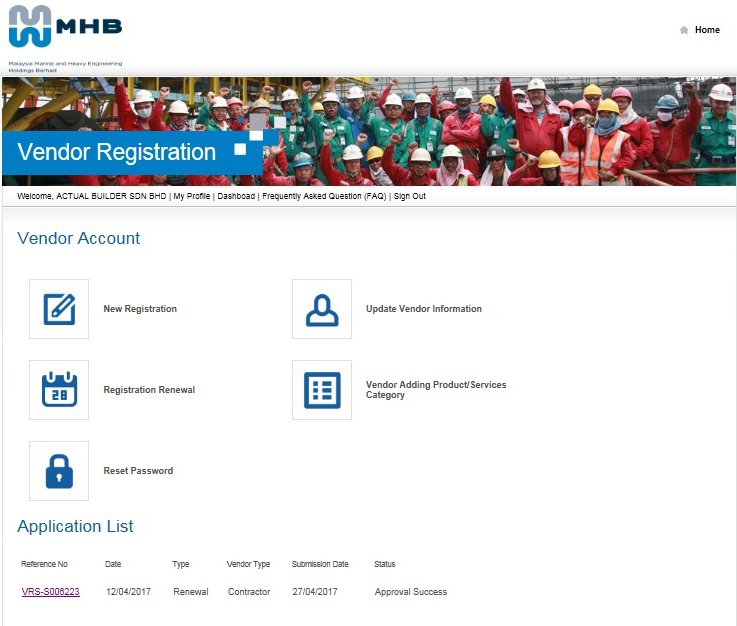 LICENSE WITH MMHE UNTIL 10 FEB. 2017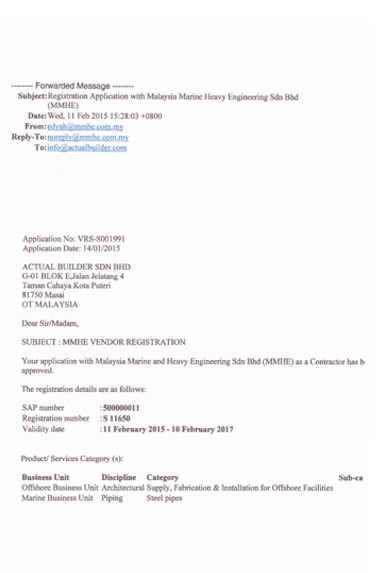 ABSB LICENCE FOR GST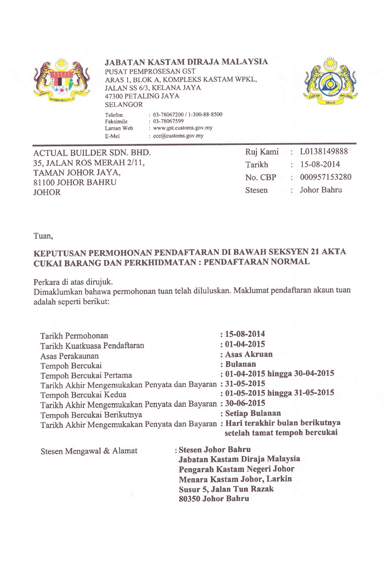 ABSB LICENSE FOR SST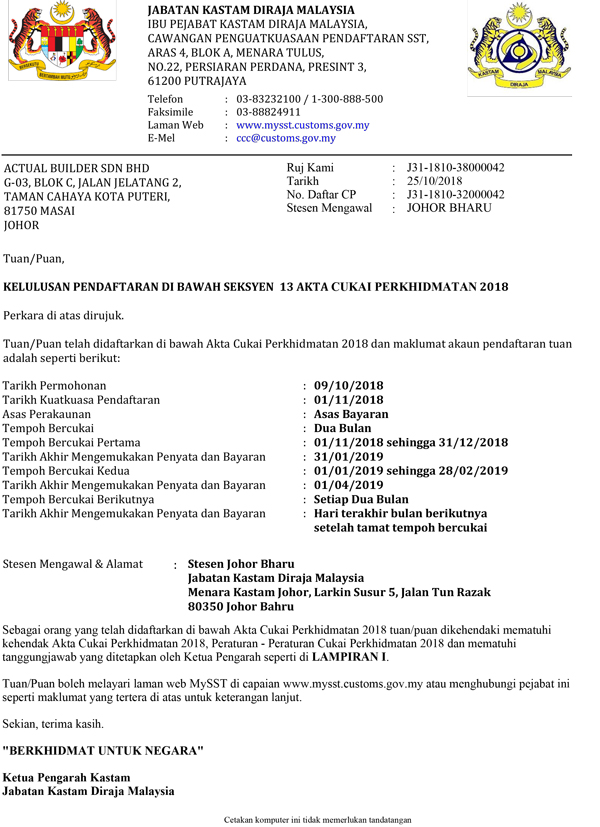 REGISTRATION WITH CIDB
Actual Builder is now officially endorsed by CIDB, as a Grade G7 Contractor. This endorsement adds to another milestone in our credibility as the preferred business partner in providing quality services.
With this, ABSB is capable of tendering for projects within the area of expertise without any capacity limitation. The G7 grading is awarded to Malaysian contractors based on the following criteria:
• Solid financial standings with steady business and customer satisfaction growth
• Capable team of full time personnel with mandatory qualifications and experiences, embedded within the Human Capital Development process of the company
• Total years of industry experience held by the firm
• Successful execution (with evidence) of all contracts or nominated sub-contracts